August 2021
Janet Wessel Krejci, Ph.D., RN, NEA-BC, dean of the College of Nursing, will retire on Dec. 31, 2021, after five years in the role.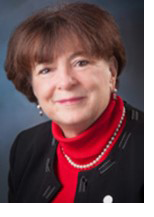 Dean Janet Krejci has been instrumental in guiding the College of Nursing's strategic direction, positioning it as a leader in meeting the health care industry's fast-growing workforce needs. Most recently, Krejci's leadership and vision helped inspire alumni couple Darren and Terry Jackson to step forward with a transformational $31 million gift to fuel scholarships, increase diversity, drive innovative health care advances and support strategic initiatives in the college.
"Janet is a strategic and operational leader who always puts Marquette's mission first, dedicating herself to cura personalis," President Michael R. Lovell said. "She has an innovative spirit and a relentless work ethic when it comes to leading the college's faculty and staff, and Marquette has benefitted greatly from her vision. She also has taken great pride in advocating for her students. Janet is a role model who cares deeply for the development of all Marquette Nurses." Read more about Dean Krejci's accomplishments.
Dr. Stacy Barnes awarded $500,000 grant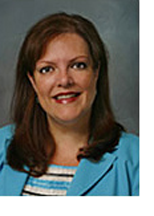 Dr. Stacy Barnes, Grad '14, director of the Wisconsin Geriatric Education Center and associate professor of nursing, has been awarded a $504,459 3-year grant from the Advancing a Healthier Wisconsin Endowment. "Student Champions: connecting Dementia Patients and Caregivers to Community Resources" is focused on quickly connecting patients diagnosed with dementia and caregivers to essential resources in the community. The project will support the more than 120,000 Wisconsin residents afflicted with dementia, a number which is expected to increase by 8.3% by 2025. Read more.
Dean Krejci recognized for leadership
Dr. Janet Wessel Krejci, dean of the College of Nursing, received recognition from Milwaukee BizTimes "Notable Women in Education" award series that highlights exceptional leaders making a difference throughout southeast Wisconsin.
The Notable Women in Education category features women in the metro Milwaukee area who lead local educational institutions, including universities, colleges, technical schools and primary schools. The honorees have created significant, positive and measurable results within their institution. Read more.

Dr. Norah Johnson selected for nursing fellowship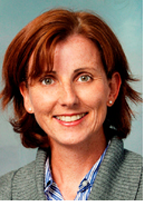 Dr. Norah Johnson, Grad '01, Grad '09, associate professor of nursing, has been selected as a Fellow in the American Academy of Nursing and will be inducted this fall.
Johnson works with an interdisciplinary team as part of the Marquette Autism Initiative, and she developed a copyrighted iPhone autism Health Care Manager app. She is also a member of the Milwaukee Pediatric Nursing Research Consortium involved in translational research, implementation evaluation and developing and evaluating staff development curriculums for pediatric hospitals.
The College of Nursing congratulates Dr. Johnson on this prestigious fellowship.

New teaching certificate for nursing educators offered
We are excited to announce a new post-graduate certificate program for nursing educators starting in fall 2021. The certificate was designed to help new and seasoned nurse educators engage in excellence in teaching and learning, addressing the need for more nurse educators. Nurses with graduate degrees and existing faculty at schools of nursing can complete this certificate on a part-time basis in two and a half years through online synchronous and asynchronous offerings. Read more.

Commitment to the Profession — 2020 in 2021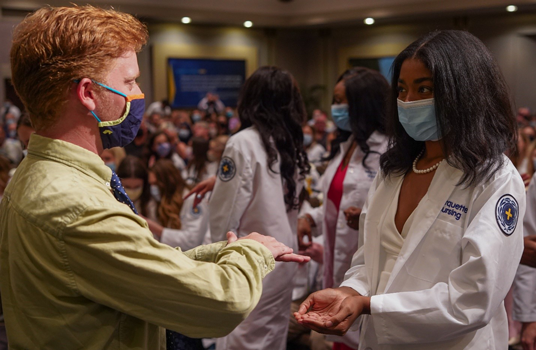 On Sunday, Aug. 8, DE MSN students admitted in 2020 and 2021 experienced their Commitment to the Profession ceremony, which was delayed due to COVID-19. This tradition signifies a formal commitment to the call of being not only a nurse, but a Marquette Nurse. The blessing of the hands by alumni is particularly meaningful in marking the journey of our students into the nursing profession.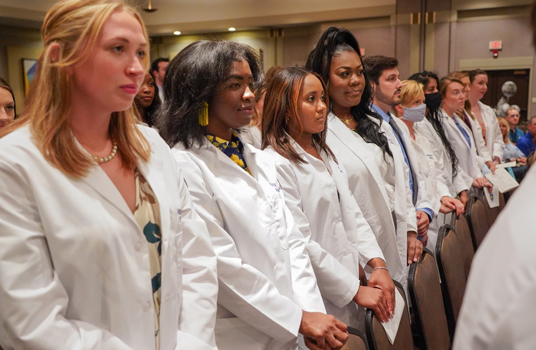 The 2021 ceremony for sophomores and new DE MSNs, plus juniors rescheduled from 2020, will be held on Sunday, Oct. 3, at Church of the Gesu.

The Future of Nursing 2020-2030: Charting a Path to Achieve Health Equity – Microsoft Teams meeting
Join us as national leaders in the field of nursing break down the recent National Academy of Medicine consensus report about nursing plans that achieve health equity. Gain clarity regarding goals and the work ahead in this field.
THURSDAY, SEPTEMBER 16, 2021
4:00 to 5:30 p.m. CDT Panel discussion
Join on your computer or mobile app Microsoft Teams*
Click here to join the meeting

Or call in (audio only)
+1 414-455-0952,,964807963# United States, Milwaukee
Phone Conference ID: 964 807 963#
Find a local number | Reset PIN
*Download Microsoft Teams on your computer or mobile device prior to attending this discussion.
---
WE WANT TO HEAR FROM YOU
---